NL10
Talens, Apeldoorn, The Netherlands
23 ml black ink produced between 1941-1945
lower 'war-quality'.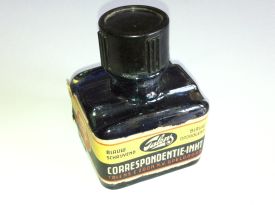 Translation of text on backlabel:
Temporary replacement quality for Apoldro ink
For this ink no garanty is given for durable and everlasting writing,
but it is very usefull for normal correspondence without everlasting
value, especially because the writing on nowadays lower qualities
of paper will not run neither blot.
Writes blue and dries blue.
Do not mix with other inks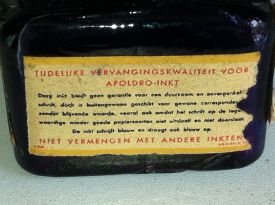 Last update April, 11, 2013